My DVDs of The Unusuals arrived today, so that's ten hours of Jeremy Renner to look forward to.

My Hawkeye action figure still hasn't arrived. They said June, dammit! I have a little nest ready for him.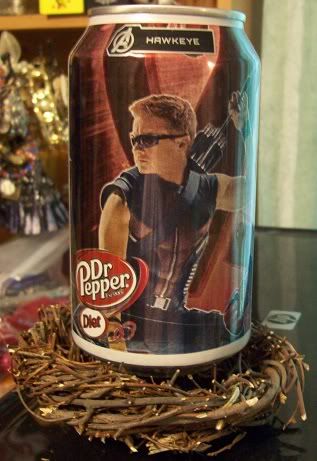 The Dr. Pepper can will have to do for now.

Had to go to the doctor today. My ears are acting up. Boo.