Finally got an email from ToyWiz- my Select Hawkeye action figure has been shipped! Yay! And my little Black Widow should arrive at the same time.

Supposedly there will be a Select Black Widow, too.

If I were rich, I'd order the Hot Toys Hawkeye and Black Widow. Hawkeye looks so much like Jeremy Renner that it's scary!

Just one RennerHawk pic today.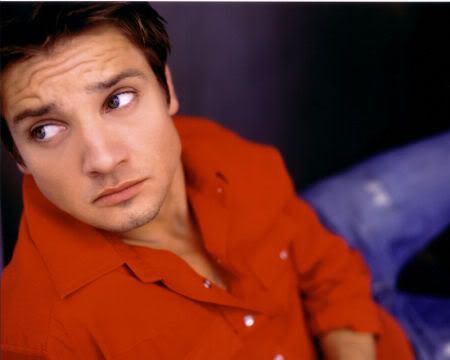 I'm at Katie's. The house is nice and cool. It's so nice to have power and to be able to take a real shower! I can't use her internet for long because her plan is limited, but she has plenty of movies to watch. I think I'll watch The Bourne Identity and its sequels so I'll be ready for The Bourne Legacy in August. Then I will be able to say I'm not just seeing it for Jeremy...