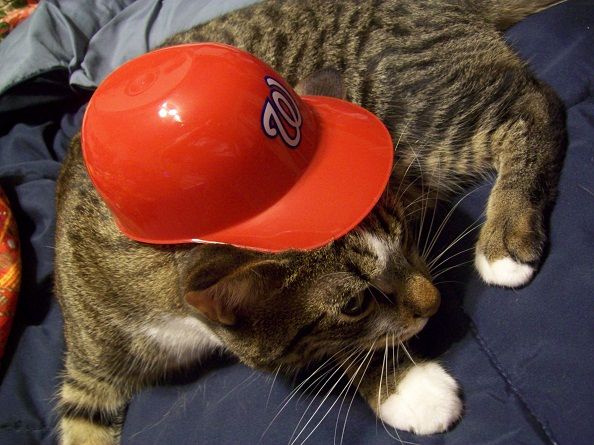 Tasha and Clint will have the best seats in the house if (when) the Nats make the playoffs!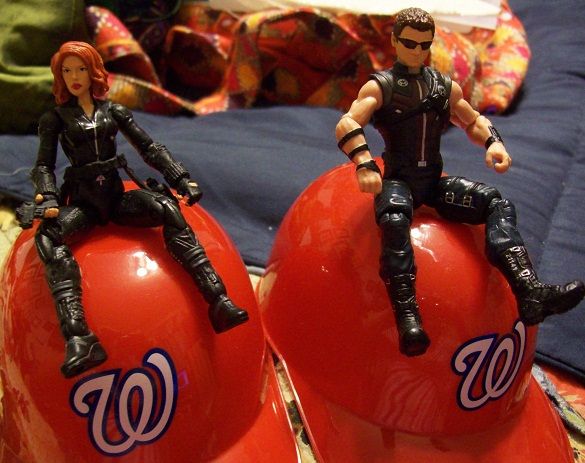 "I don't see the resemblance." Hawkeye inspects the teavenger-designed Hawkeye cross stitch.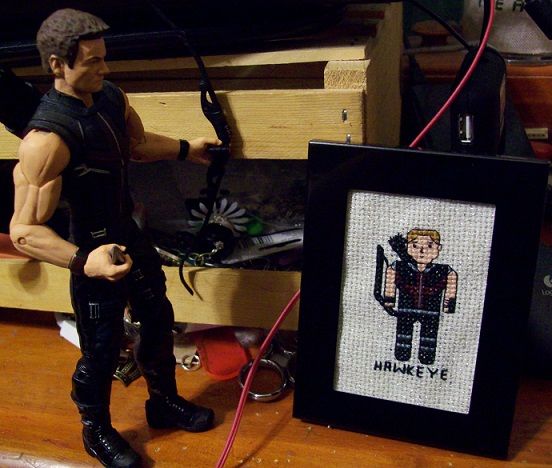 Rory is going to hate the Nats now. :p If his ears weren't so big, the cap would actually fit him!
Current Mood:

amused