Barbie shoes! I made a bracelet out of them.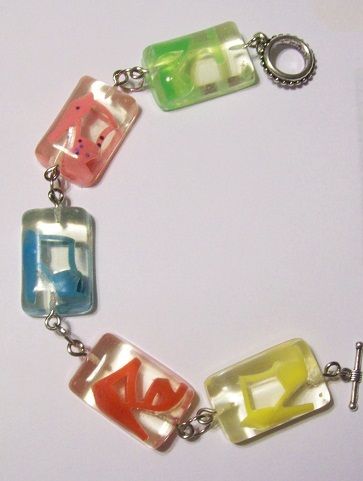 Another star, a Paris-themed charm, and a dried flower in a heart.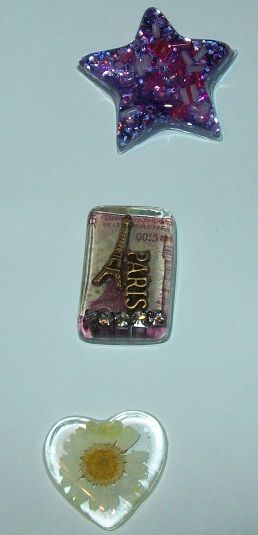 The Paris charm was tricky. I had to put in a layer of resin and wait for it to dry, then add the charms, rhinestones, and paper before adding a final layer of resin. There's a bubble behind the charms, but it's hard to see.