Look at these freaking peppers! They're huge!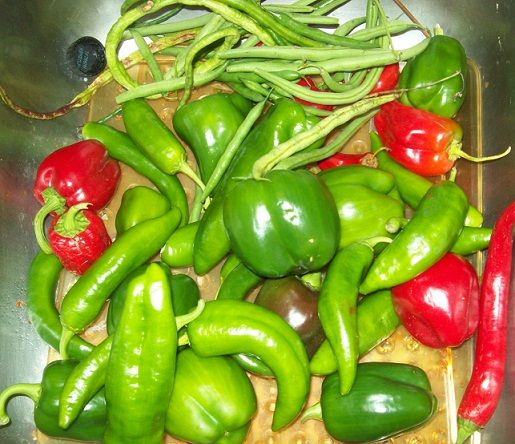 I must have picked about 30 today, plus beans and a few wee tomatoes. It's October, and there are still tomatoes! Wow...And I spotted two more baby pumpkins! The others are doing well.
And there are roses still coming up, too. Clint found a perfect sized one for Tasha: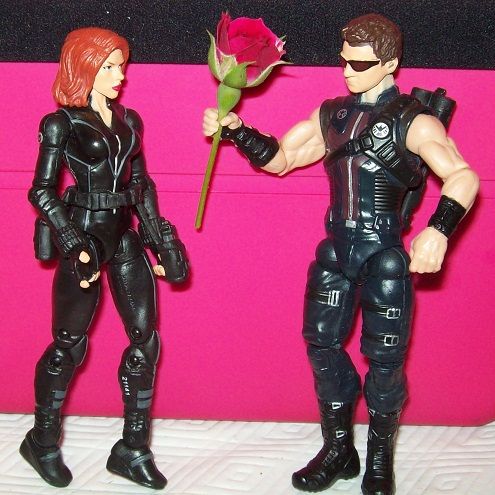 Halloween is coming up, so Clint and Tasha are helping me decorate: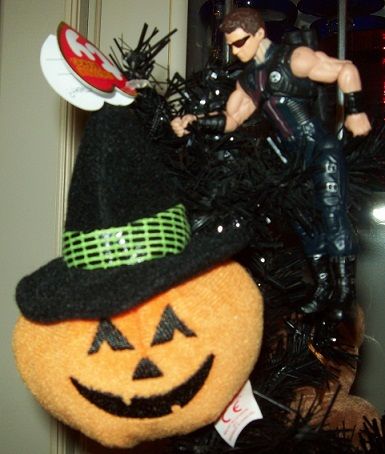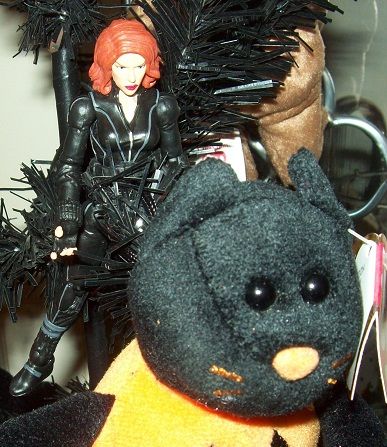 Finished Beanie Baby tree: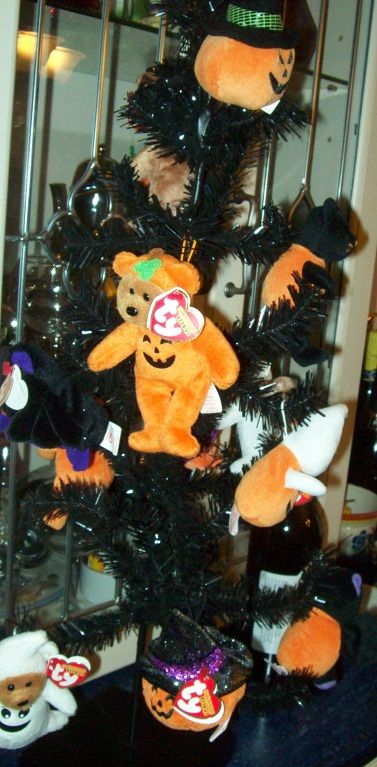 Lots of photos under the cut today- mass quantities of peppers, and getting ready for Halloween with Clint and Tasha.