Went to Quantico with my dad today. The commissary was a zoo! Not just crowded, it was a mess due to remodeling. I barely managed to find what I was looking for. But I did find the fancy German Christmas candy I want every year!

Also picked up three Hallmark ornaments. And the Doctor Who glass TARDIS was waiting for me when I got home!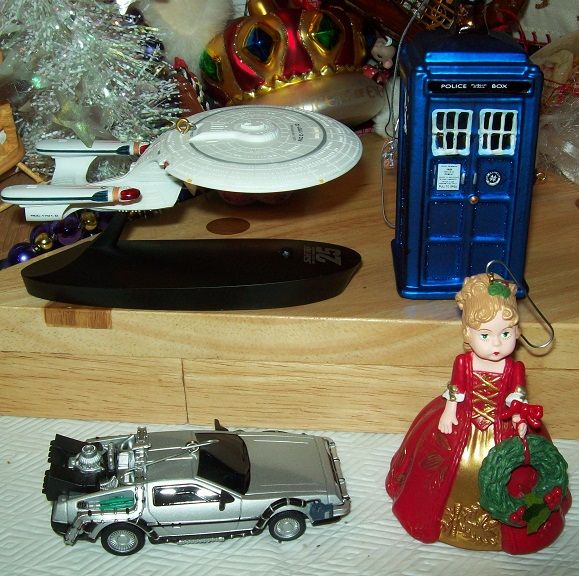 The Santa Mowett icon has returned. I've missed it!