Some fun stuff:
A design from redbubble.com: The Three Captains Jack- Harkness, Sparrow, and Aubrey!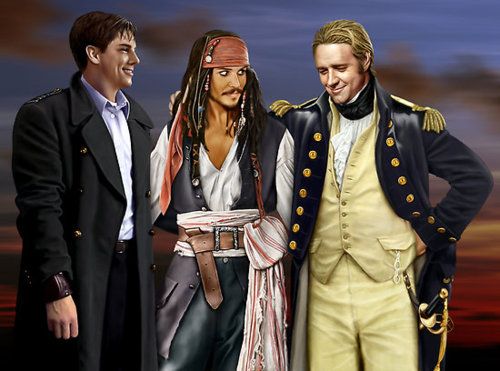 Maturin and Mowett playing dress-up: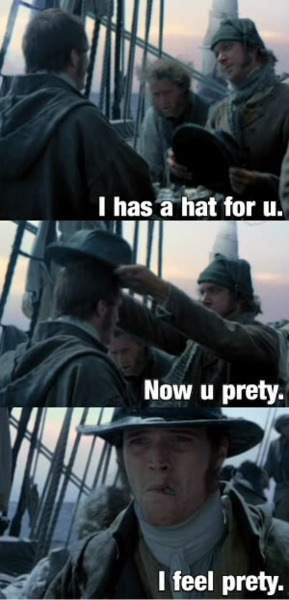 And a favorite scene: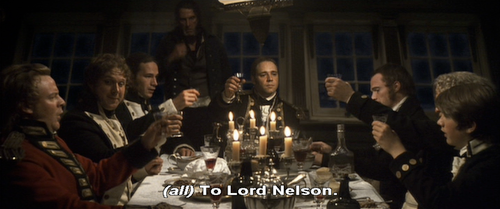 I need to watch the movie again. It's been a long time.
Also- yesterday was RennerHawk's birthday. So here's a new pic I found- behind the scenes of Bourne Legacy: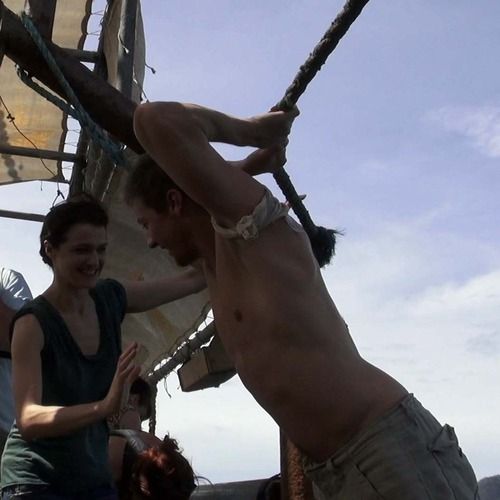 So I spent some time on Tumblr, on the Master and Commander tag. There was a lot of stuff! Glad to know the movie still has fans, almost ten years later.