I think I had a bad reaction to my medicine. I really wasn't feeling right for a couple of hours. I took an antihistamine that was supposed to be okay to take with my other meds, and for the past four hours I've been having wild mood swings and bad thoughts. Definitely NOT taking that again. I'll tell my doctor about it when I see her next week. FUCK. I really needed the antihistamine, too. My allergies are acting up.

Sam turned 21 on Saturday. Holy shit. I was a junior in college when he was born. I am freaking out about that. I can't believe it was so long ago. Anyway, we had dinner with Sam and Nikki in Richmond at The Tobacco Company. I've never been there, but it's Sam's favorite. It's a very fancy, expensive steakhouse in a beautiful old downtown building.

The birthday boy: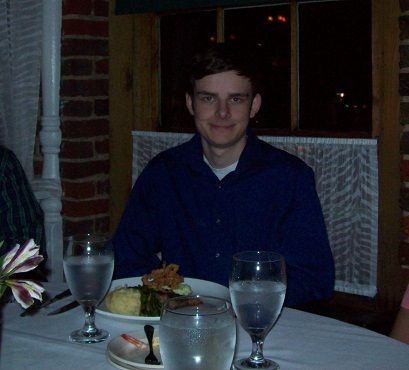 The building has an interesting history!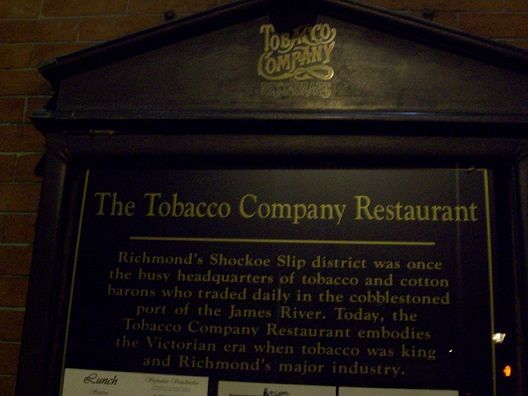 Finished reading Prince of Thieves/The Town. Glad they changed some stuff- Jem's last stand was very gruesome in the novel. He blew himself up with grenades! So glad they didn't do that in the movie. The book's original ending is so sad, and very different than the alternate ending shot for the movie (either way, Doug dies- the theatrical movie had him live). Sometimes changing the ending isn't a bad thing.

Got my contact lenses last week. So far I'm doing okay with them (it's been a long time since I've worn any). I'm being checked out tomorrow. Hopefully I can eventually switch to extended wear lenses.

Sorry about my woe is me post. Something just was off with my brain tonight.