Garden stuff under the cut! Also, instead of spring cleaning, Mom and Dad are remodeling their kitchen.

Daffodils coming up!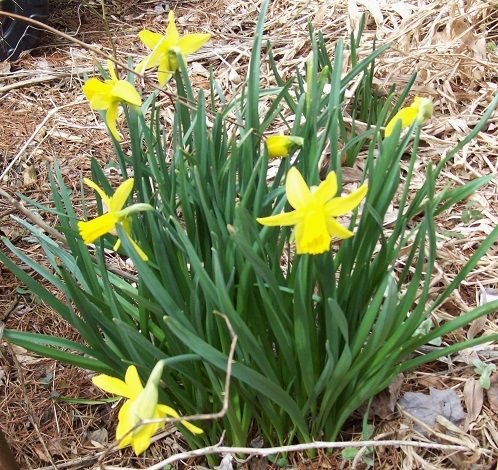 Clint and Tasha are excited about the flowers. They were getting bored of winter, too.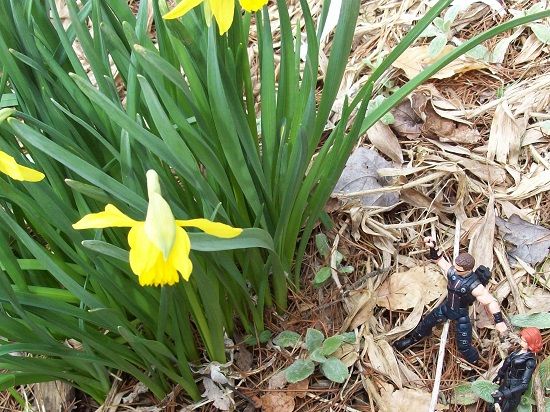 Everything but the kitchen sink...oh, wait. There it is. Mom's going to use the old sink (ripped out during remodeling) in the garden as a veggie washing station.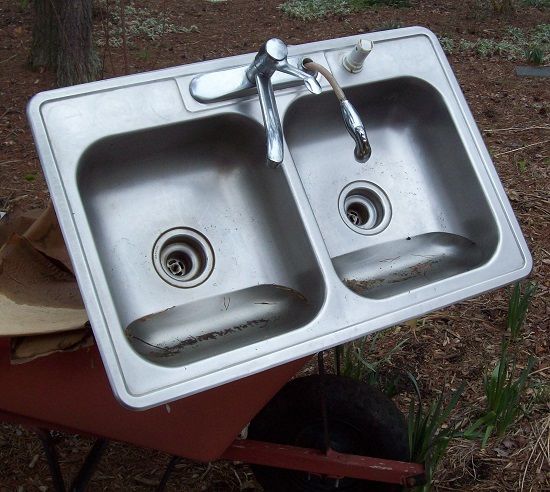 Mom and Dad's new kitchen- almost done, just waiting for the new sink, counters, and microwave to be installed.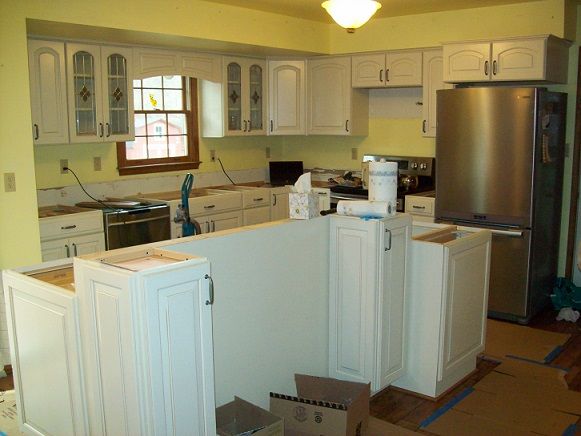 I am so happy that spring is almost here. It's been an awful winter. Very dreary and cold.