The Avengers have thrown a party. Lots of beer and other booze. I think Loki spiked the drinks to make them more powerful, because Hulk SMASHED!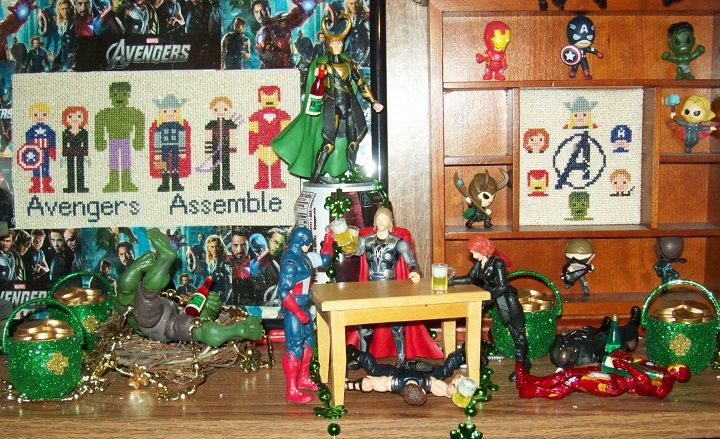 Tony and Fury can't hold their liquor.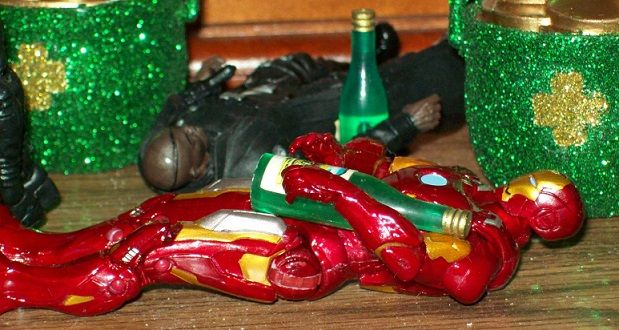 Thor, Cap, and Black Widow are the last ones standing. They drank everyone under the table...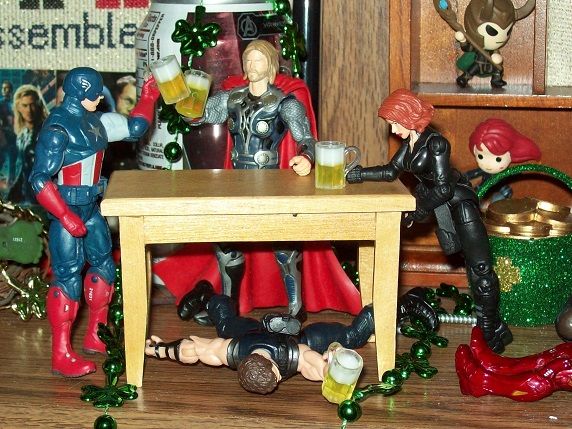 ...in Hawkeye's case, literally. You okay there, Clint?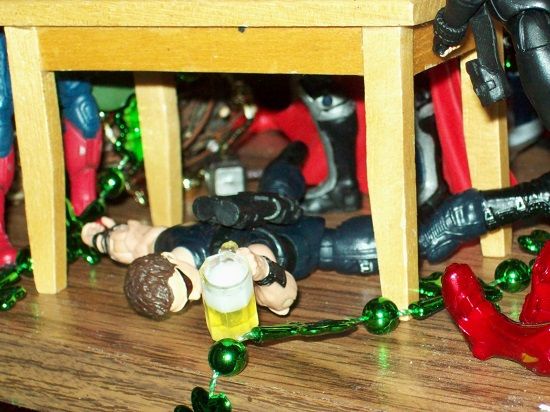 I'd hate to see the Hulk with a hangover...