Baseball is back! The Nats beat the Marlins in their season opener at Nationals Park, 2-0. Nats Town! Let's hope it's a good year for the Mets and the Nats! The Mets beat the crap out of the Padres at Citi Field- 11-2. The Rockies lost their first game.

I lied. One more Clintasha adventure before my break- the day after Easter. Headless Peeps and chocolate/gummy bunnies litter the floor. Thor has triumphed over the Bunny Menace, and Loki is in a Peeps-induced coma. Hulk can't get enough of the gummies.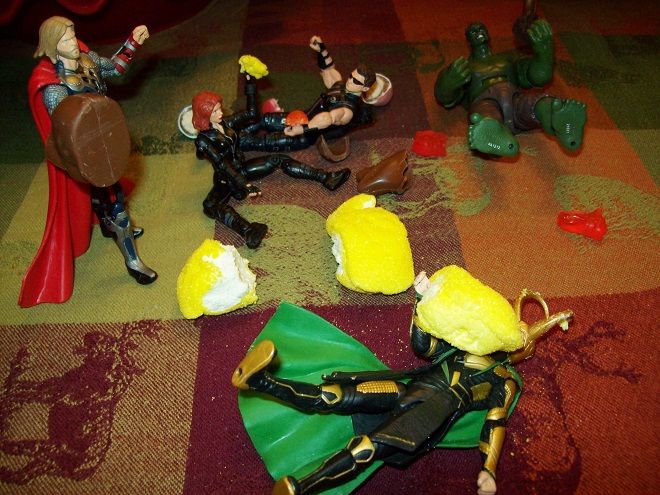 CLINT NO. Clint is addicted to jellybeans. Tasha and Thor try to stage an intervention, with no success. NOM NOM NOM NOM.