I'm dying from laughter. Photos from the ABSCAM/American Bullshit set are being leaked, and they are alarming! Jeremy Renner looks more like Liberace than the man he's actually playing: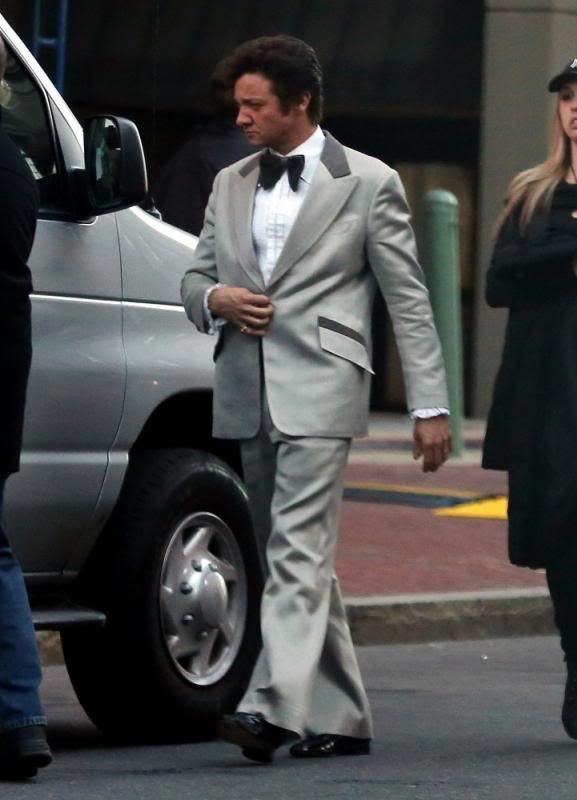 Bradley Cooper has a ridiculous perm, Amy Adams's is even worse!

Oh, the late 70's/early 80's were a bitch fashion and hairstyle wise. This movie is going to be as much fun as Argo for spotting awful clothes and hair. I can't wait until it's released at Christmas!