Another shot of Jeremy Renner on the set of ABSCAM project, with Elisabeth Röhm, who plays his wife. What is up with her hair? It's worse than the rest of the hairstyles! And yikes, I know Jeremy isn't that tall, but she towers over him. I hope she's wearing very high heels!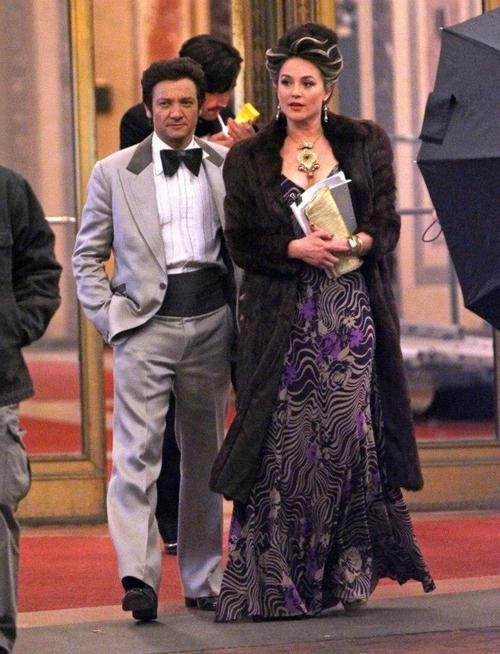 I cannot wait for this movie. Even if it turns out to be boring, it will be worth it just for the hair and costumes. I've said that before, haven't I?

ETA- Cruella DeVil. That's what I think when I see Elisabeth's hair. LOL!