Had that renal ultrasound today. It was kind of weird. The tech took a long time with my left kidney. I won't know anything about the results for another day or so.

I was so stressed out that I decided I needed a treat after I was done, so I went shopping. Found these socks and had to have them: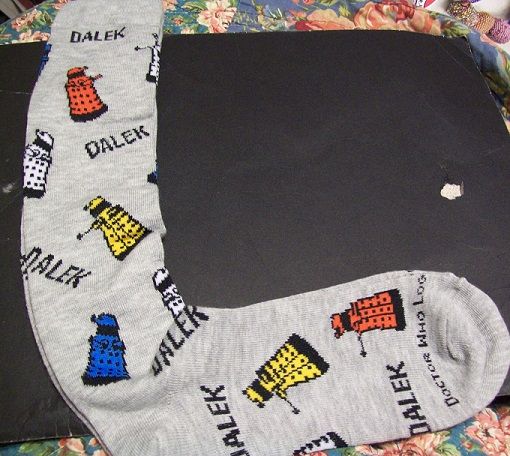 They had "Bow Ties are Cool" socks, too, but the Daleks were funnier. They're thigh-high socks. I'll probably only wear them at home.

Here's the latest photo of Rory, taken a couple of days ago.




Handsome little furry bastard!