Last post of the day, I promise. Two more ABSCAM shots of Christian Bale and Jeremy Renner on set: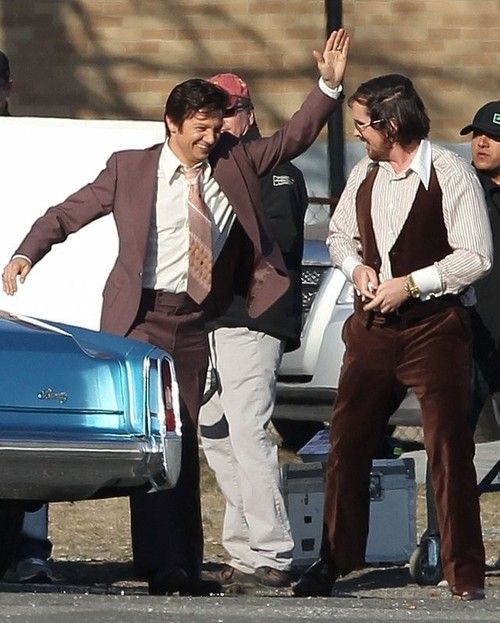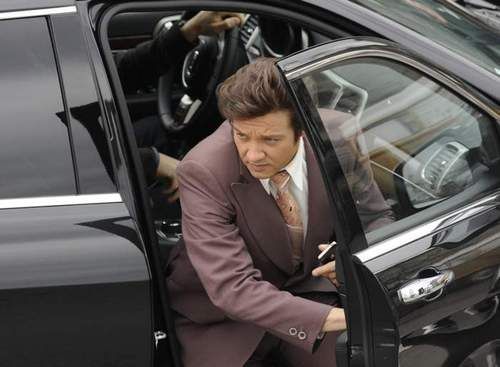 Every set photo I see makes me even more excited about the movie. But I can't get over Jeremy's hair!

On the other side of the pond, a press release photo of Bryan Dick for Public Enemy: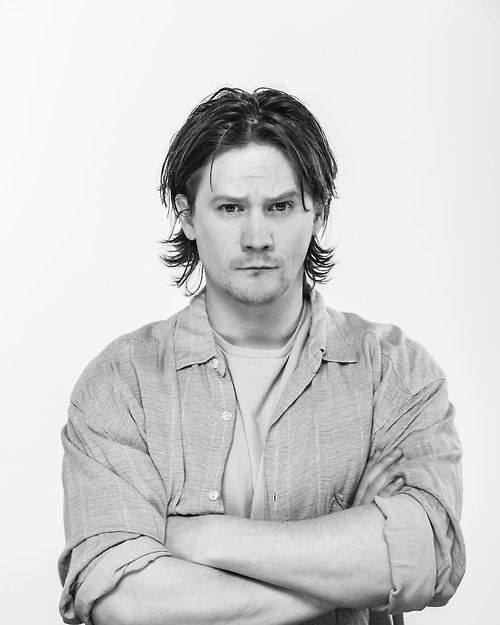 The long hair is coming back, yay!