Jeremy Renner actually showed up! His agent was with him...perhaps to make sure he behaved? Lots of free booze at these things...especially the after parties. :p

Hot as always, still has the dark hair for American Hustle...not poofy hair, thank goodness.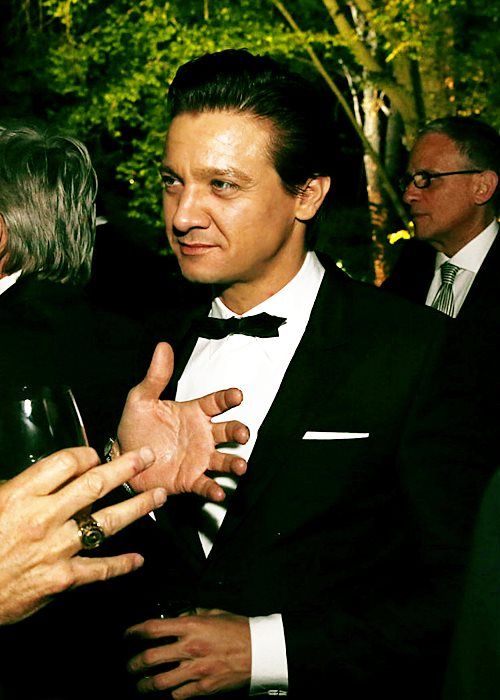 Jeremy with Kevin Spacey!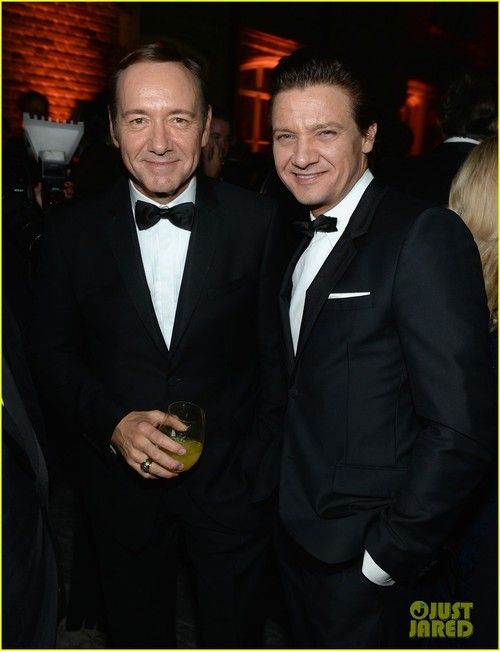 I actually watched the coverage. President Obama was rather funny, and Conan O'Brien had fun blasting CNN.