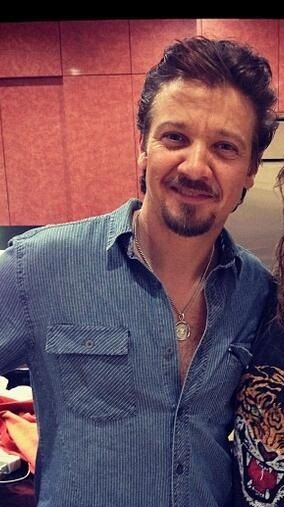 Yay, his chest hair seems to have grown back. I hate manscaping! And he's wearing jewelry again.
Saw The Lone Ranger this weekend. I enjoyed it. I'm sorry it's bombing at the box office. It really should have been called "Tonto", because Johnny Depp was pretty much the whole movie. :p
A photo of Jeremy Renner...getting ready to film Kill the Messenger. (I edited it slightly.) He looks happy... but seems older. A bit thinner than usual, too.