We spent Friday at Potomac Mills shopping for Katie's birthday presents. Lunch at Red Robin- Katie found the onion rings just the right size for a bracelet!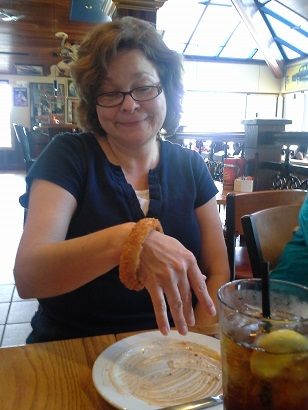 It was a good shopping day.
I finished another movie quote cross stitch- this time from Spaceballs!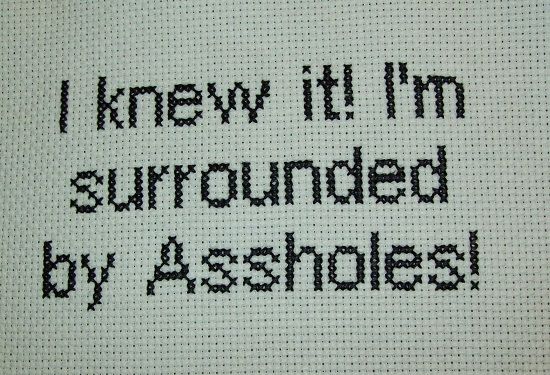 Also, I framed the Airplane! quote: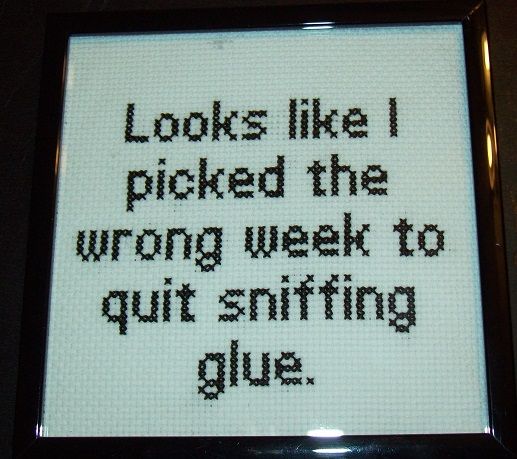 Finally, some of the Avengers explored my inflatable Enterprise! Clint and Tasha enjoyed the ride, Thor worried about Loki.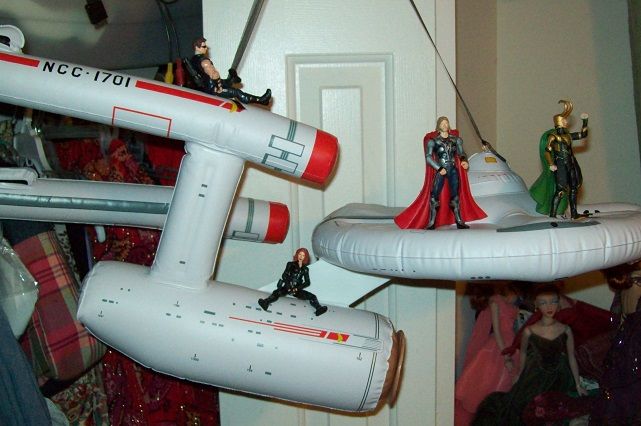 Long week. First off, Sam had ended up in the hospital with pneumonia this week. He's home (in Richmond) now, taking his medicines, and Nikki is looking after him. Katie and Paul both think he needs to hold on to her! :)