I watched Say Anything last night.

Still one of my favorite movie scenes EVER: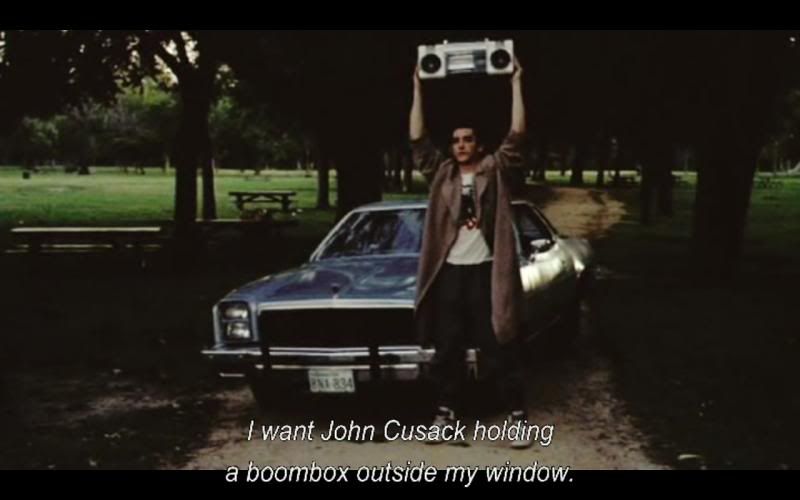 *plays In Your Eyes* *looks out window* *still no Lloyd Dobler waiting for me* *cries*

Went shopping in Richmond with Mom, Dad, and Sam. They have a nice Dillard's at the South Pump Town Center...and a huge motherfucking Nordstrom's! Holy cow, I've never seen one so huge. Spent all the time in Dillard's- maybe I'll go back later for Nordstrom's, just for shits and giggles.

Had dinner at The Cheesecake Factory. Excellent chicken marsala, and a huge slice of Ultimate Red Velvet Cheesecake for dessert. I ate 2/3 of it. I REGRET NOTHING.

I'm still sick. Almost better, though. The meds are making me very tired.