My new inhaler is taking good care of my coughing fits/mild asthma, but it's making me tired and depressed. I've barely been able to get out of bed the last two days. It always takes me a week or so to adjust to a new medication, especially a strong one. I hope this isn't going to be permanent. My doctor doesn't think it will be, but she wanted to keep me breathing until it passes!

Mom and Dad went to Louisville. They've met baby Riley, and are totally smitten. I hope I get to see her eventually. Sarah loved the cross stitch I did for her: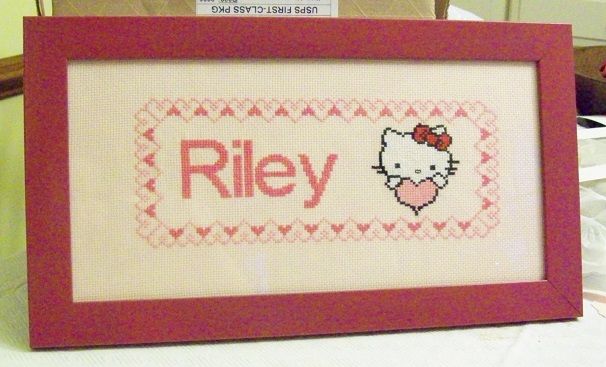 A RennerHawk moment- it's been a while. The character posters for American Hustle are out- here is Jeremy. God...the hair...the clothes! The 70s were horrible. But he is still kinda hot.