Jeremy Renner at the Thor 2: The Dark World premiere, just a couple of hours ago!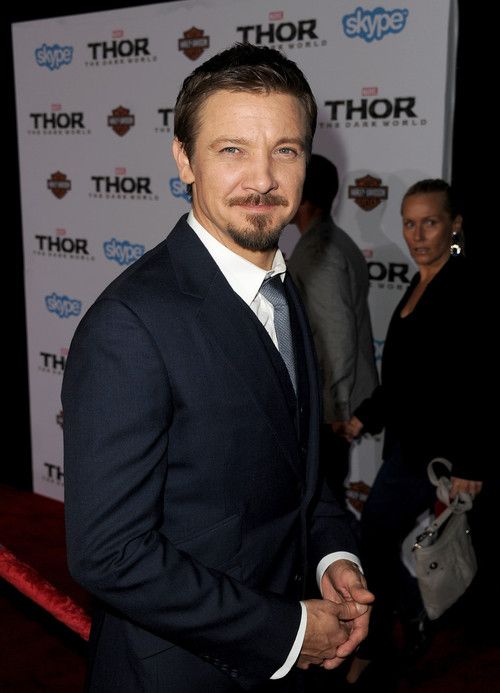 I'm liking this new, mature Jeremy. I hope his appearance at the premiere means he's definitely in Avengers 2.

I was hoping to go to the AMC Thor marathon (Thor, Avengers, Thor 2), but I couldn't do it. I didn't get to see Thor in the theater, so I really wanted to go. And it would have been fun to see Avengers on the big screen again. But I should at least get to see Thor 2 this weekend.