I love latkes, so in honor of Hanukkah (even though I'm not Jewish), I made some tonight.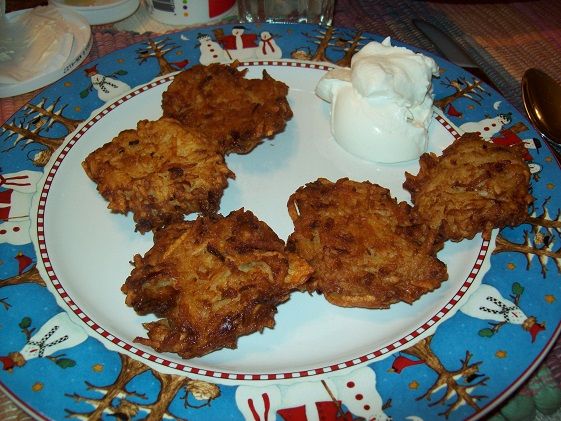 I smell like fried potatoes now, but it was worth it. Yum.

My new tree is up but not yet decorated. I just haven't been able to find the energy. The tree is pre-lit, and all my ornaments and garlands are ready, so I'll get it done tomorrow. I'm so behind in decorating this year. I feel so sluggish right now. I hope I'm not about to have another depressive episode.

I still have no voice, but I'm going to drag my ass to choir tomorrow night anyway. I should at least listen in even if I can't sing!