Woke up to this today.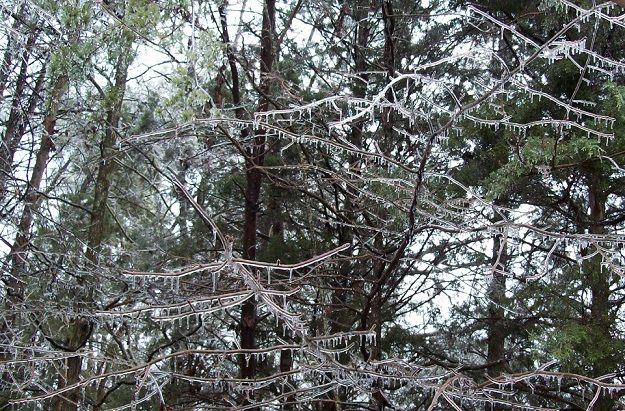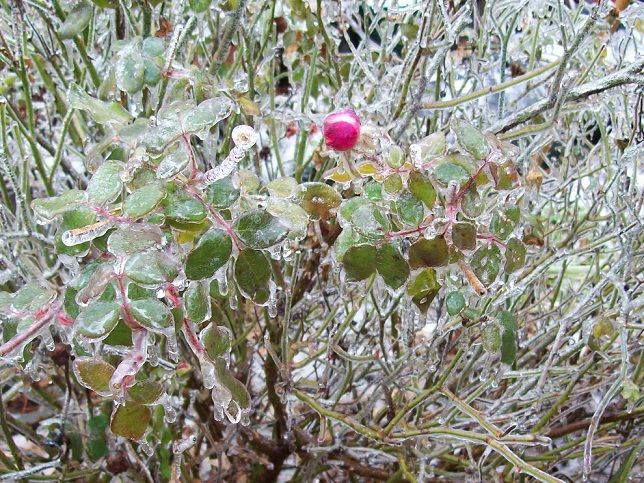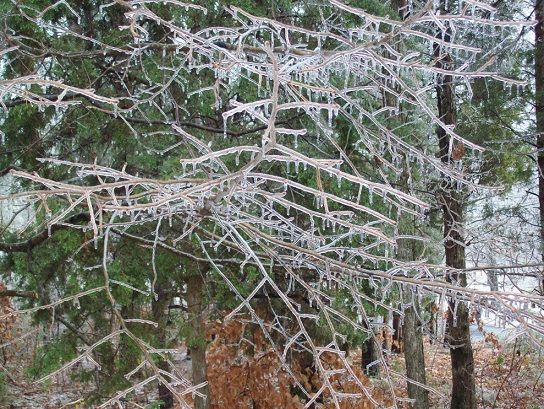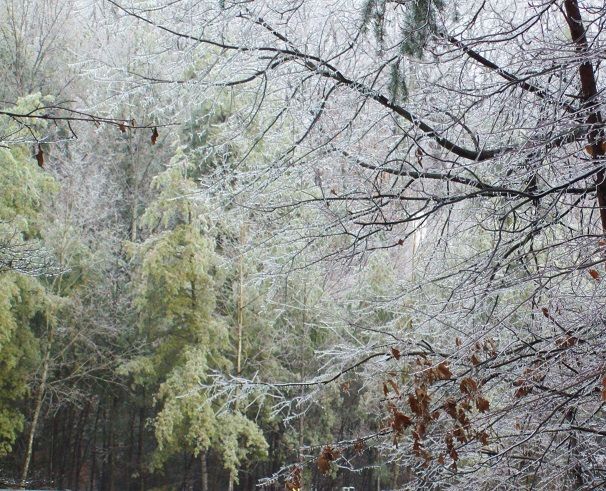 There were some trees down, and a brief power outage. Most of the ice has melted, but snow is coming.

Photos from my icy downtown stroll yesterday-

Store displays from A Place in Time, a shop my mom and I both love, which is going out of business soon because the owner is retiring. She couldn't find a buyer to take over. I'll miss it.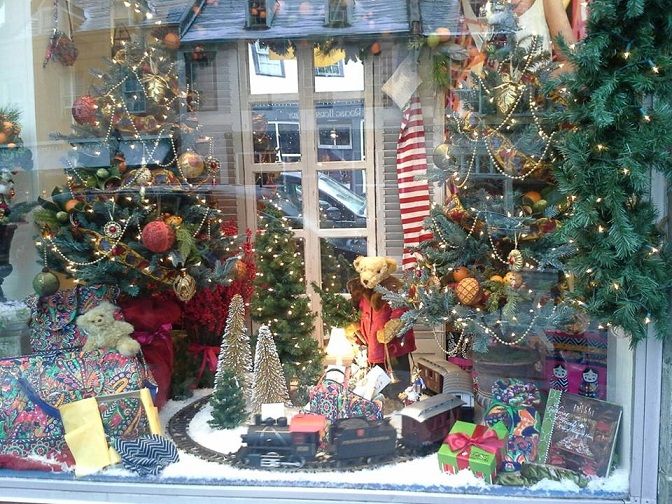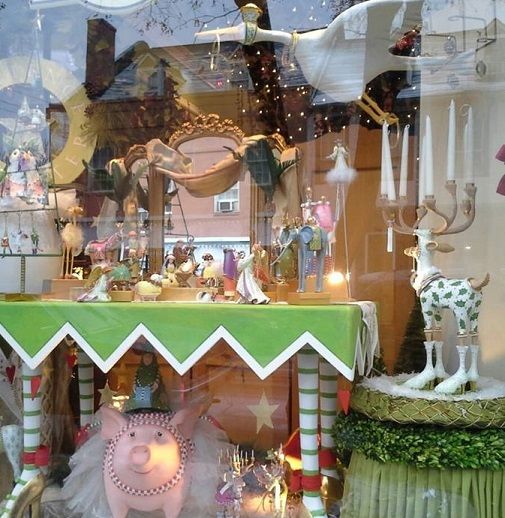 Rocking Horse Gallery- wonderful dolls and bears.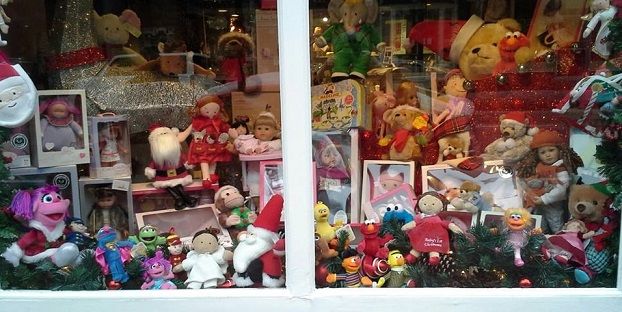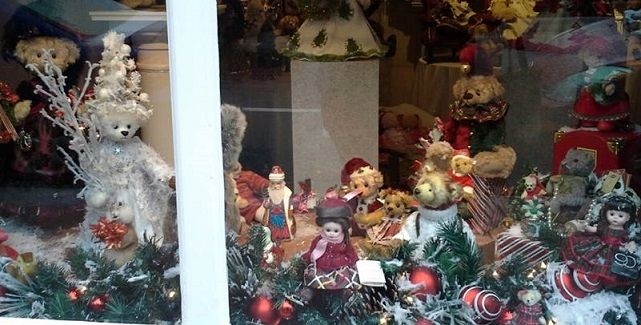 Riverby Used Books: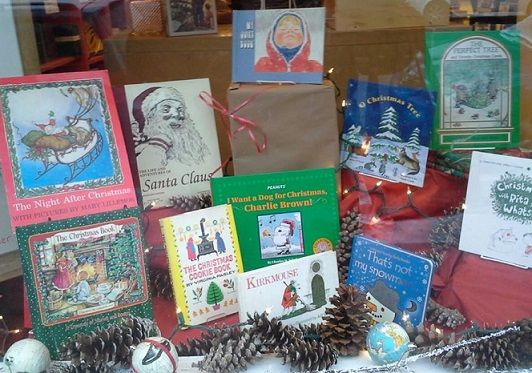 I didn't get a chance to look at Whittinghams's windows. They're always spectacular.

Finally- Clint and Tasha are settling down for Christmas, too.