This time from the mall.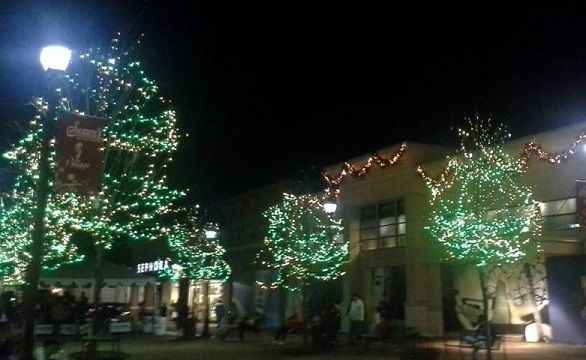 They do a nice little light show every night during the Christmas season.

The bells had two concerts with the Fredericksburg Chamber Chorale. The last was today. They both went well. After ringing, I went to dinner with Mom and Dad, and we did some last minute shopping. It's been a crazy eight days- two rehearsals, three concerts, and two parties. I'm beat. Now I just have to get through Christmas Eve!

Had fun shopping tonight- it wasn't as crazy as I thought it would be. I guess everyone was eating dinner while we were in Macy's. I also stopped by Charming Charlie and Books-a-Million.

Tomorrow after church, I'm going to see The Hobbit. After Christmas I'll get around to seeing Anchorman 2, American Hustle, Saving Mr. Banks, and hopefully Twelve Years a Slave, if it doesn't leave the theater.