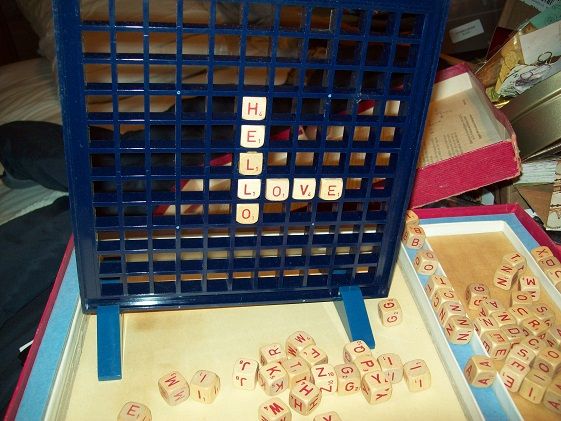 Mom said I could have it, and make jewelry with the game pieces. I really don't remember playing the game, but my name was written on the box with the rest of the family.
http://en.wikipedia.org/wiki/RSVP_(board_game)
Found this old Scrabble game in the basement. It's a variation called RSVP, and it's 3D!