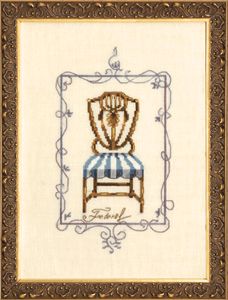 I've done a lot of work on it already.
A surprise at Barnes and Noble- a new mini American Girl. This is Isabelle, the Girl of the Year for 2014. They've never done minis for the Girls of the Year before. She's cute.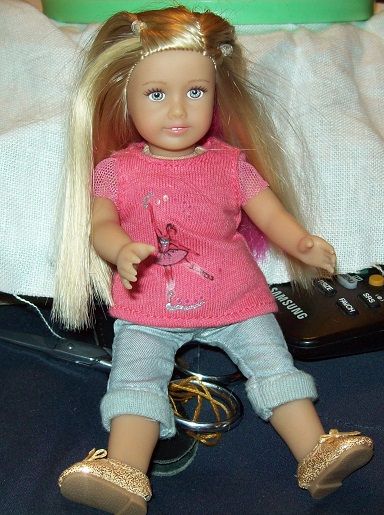 Had my annual eye exam yesterday- everything was good, don't need new glasses, etc. But I need to go back for a baseline test for future checkups for glaucoma. Ugh. Also, the dye they used for pressure tests plus dilation gave me a whopping migraine. :(
My newest cross stitch- one of the chairs in Mirabilia's Sitting Pretty series.