Captain America has invited Captain Britain to join the Shelf Avengers. (LOL. That's just where I keep my figures) And Steve has put Brian in charge, much to Clint's horror.




"You again, Braddock?" "Don't make me hit you with Excalibur, Hawkeye. And what was that you said about the Queen?"

Steve and Brian catch up on mutual friends and so on. Brian informs Steve that Pete Wisdom is indeed still a tosser, but at least he's quit smoking and doesn't drink as much and has NEVER gotten over Kitty Pryde. Dork!

Also, baseball is back! And Hello Kitty is a Nats fan.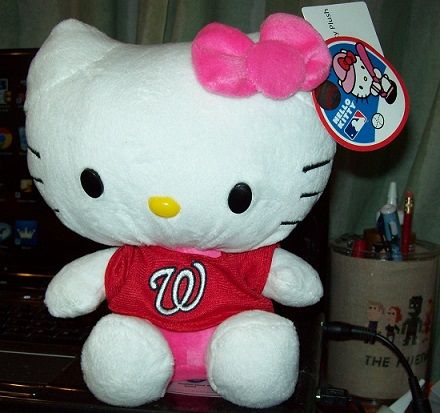 Nats beat the Mets in their season opener. Well, if someone has to beat the Mets, I'm glad it's the Nats!