#12. Looks like the Black Knight is the center of attention. He looks like he's having way too much fun attacking the creatures in the city of the dead!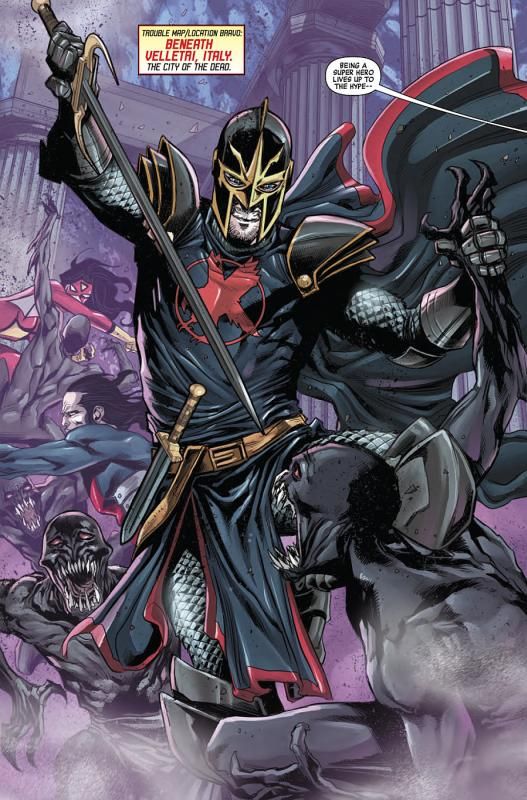 He's smiling And his eyes look a bit crazy. Oh, Dane, what has happened to you?

Also. it's a good thing he wears armor. That creature looks like it's about to take a bite out of his crotch!